Great Personalized Christmas Gift Ideas
Gift Ideas
With never-ending gift exchanges during the Christmas period, it can be hard to come up with something original. But even a small twist on a generic gift can show loved ones you've put time and effort into the gesture.
For Him
There are some fantastic personalized gifts available for dads, husbands, uncles, nephews, and grandfathers.
Ideas for sporty men include personalized golf tee holders, towels, and even hip flasks for a sip of warming tipple while out on the golf course. There are heaps of gifts available for football fans, such as football strips with your loved one's name emblazoned across the back of the top. Personalized footballs, soccer balls, rugby balls, golf balls, and tennis balls are a popular gift. The less athletic or older gentleman might appreciate some dominoes or chess and draught boards with their name engraved upon them to ensure they do not get lost in a tournament.
Whiskey connoisseurs would appreciate an engraved crystal decanter and glasses or a special edition whiskey from the year of their birth. Advent calendars with 24 bottles of beer will appeal to most blokes, as would a beer glass with their name on it.
Good ideas for stocking fillers or token gestures are key-rings,multi-tools, and personalized chocolate. Chocolate is a favorite of everybody and having a bar with your name on it makes sure you have it all to yourself!
If you want to splash out a bit more cash on a special gift for your partner, consider a watch and engrave it with a special message for your loved one.  Cuff links are also a special gift for the one you love.
For the man who travels a lot or needs to carry documents and other items to work, buy a hold-all or briefcase with their initials imprinted on the leather. A matching cell phone holder or phone skins could be added to their stocking or given as gifts from child to father.
For Her
Soft furnishings such as cushions with a child or pet's photo printed on them are great gifts to get for mum or grandma. Your child could even draw a picture or write a poem about them and print it onto a cushion or a tote bag.
Children could give their grandma an engraved wooden spoon to make her delicious cookies with or a tea towel decorated with a drawing or a photo of themselves and their grandma.
A romantic gift to give to a girlfriend or wife is the gift of a rose named after her. This is a gift that will last forever and show eternal love. Jewelry is another beautiful and precious gift to give. Give your lover an engraved locket or bracelet. If you want to pop the question on Christmas Day, an engagement ring with a personalized message engraved on it is unique and shows her how much you love her.
For a house-proud lady, beautifully scented candles or scent diffusers are a popular present – as are personalized pictures depicting family trees or a mosaic of words meaningful to her and her family.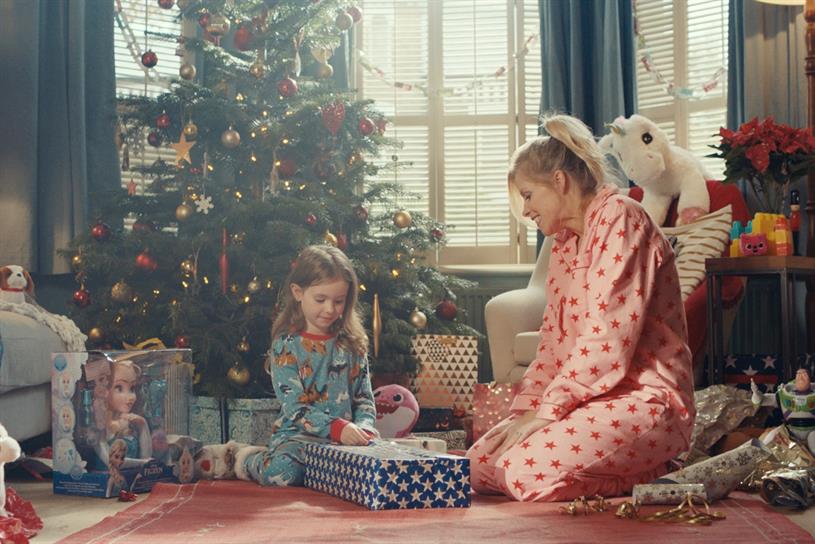 For The Kids
Children are always thrilled to get gifts with their name on it. One of the best personalized gifts for kids is a story or comic book featuring them as the star. They will love hearing the comic adventures they have when they are immortalized in print as a superhero or princess.
For babies, a popular Christmas gift idea is Christmas tree baubles signifying their first Christmas. These make a beautiful keepsake that your child can hang on the tree year after year.  Baby's First Xmas t-shirts or sleepsuits are super cute and another memento for the keepsake box. Grandparents might like to give their new baby grandchild an engraved brush and comb or silver cutlery set.  
For young children, give the gift of a personalized Paw Patrol or Mutant Ninja Turtles suitcase to use on their holidays. For shorter trips or even school, buy them a matching backpack and pencil case. They will love showing them off to all their friends, and with their name emblazoned across it, there is less chance of it getting lost.
Unicorn fans will squeal with excitement when they unwrap the gift of a personalized unicorn doorstop, bedroom door plaque, or hot chocolate mug set.
Personalized table mats, mouse mats, notebooks, plates, cups, mugs, and glasses are an excellent gift for any age and can be printed with your loved one's favorite photographs. The range of personalized gifts on offer is never-ending.