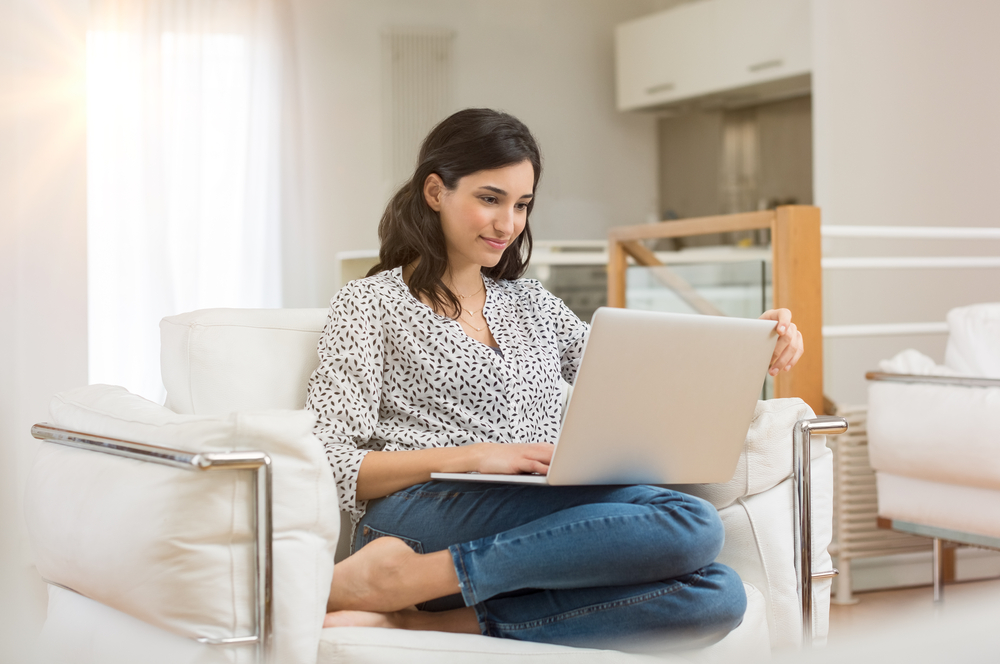 Online Therapy
Since the beginning of this pandemic, people have been flocking to the internet and using its services for many daily rituals that cannot be done in person any more. One such service is online therapy, an increasingly popular mode of communication for everybody.
There are countless options to choose from but it is clear that millions of people are interested in pursuing help via online means.
This raises the question. Why is online therapy so popular and are there any drawbacks to this kind of service? Let us assuage your concerns by explaining the intricacies of online therapy and why it works. If you need any help in clearing out space on your computer for these services, especially if you have a mac, then refer to our article about how to clean up storage space.
Why is online therapy a much more viable option than in the past?
By using online services, patients are adhering to social distancing guidelines while also seeking out help for themselves in a safe and responsible way. However, there are more reasons for online therapy's rising popularity that predates the pandemic.
Affordable Therapy Sessions
The average cost of in-person therapy sessions ranges from $60 to $120. While this price point is far too much for many people before this year, this year makes pricing more problematic. In comparison, online therapy is much cheaper.
Online therapy sessions are anywhere between $35 to $85 on a weekly basis. This cost is far lower than in-person sessions, incentivising people to choose these online services. An example of this is BetterHelp's online therapy services, as the prices listed there are much cheaper than in-person sessions.
Allowance of Flexible Schedules
Online therapy sessions allow both patients and counselors the freedom in choosing how they schedule their appointments. Unlike in-person meetings in which both parties must be present at a specific location, online appointments can happen anywhere. 
If patients feel more comfortable with speaking to their counselor from their backyard, then they are more than welcome to use the space during the session. For counselors, they can work from the comforts of their home office without preparing themselves for working at a specific building. 
Since many government officials encourage people to stay home for the safety of themselves and those around them, online therapy services allow people to find the time and space in talking with a counselor that does not harm anybody else. 
The affordability of online therapy sessions combined with ease of access encourages many people to pursue this digital option. But beyond the factors that contributed to an increase in popularity, there are more reasons for the steady increase of popularity.
What are the benefits of online therapy that makes it stand apart from in-person sessions?
Online therapy is maintaining its popularity because clients find the online service helpful in maintaining a sense of normalcy during a tumultuous time. These services are preserving one's own daily rituals of attending in-person therapy sessions in a variety of ways.
Normalizing Healthcare Via Online Communication
Many online therapy services are helping patients understand the immense advantage of technology and the internet when administering healthcare over the internet.
For example, BetterHelp's twitter account focuses on creating a stable connection between themselves and their patients. These accounts allow patients to converse with large organizations with ease. 
A Good First Step Towards In-Person Counseling
It is possible for online therapy services and in-person counseling to coexist with online appointments, thus encouraging people to schedule a time and meet with somebody in-person. They may not have felt inclined to pursue an in-person meeting due to feelings of uncertainty about the process or they have certain untoward expectations about counseling. 
However, with online therapy services, these patients can try for themselves how counseling can work without needing to fully invest their time into the appointment. Therefore, the certain stigmas associated with therapy may erode, resulting in patients becoming more confident in meeting with counselors in-person.
Altogether, online therapy can help promote in-person counseling sessions and give patients options to find help from the comforts of their home. While there exists a symbiotic relationship between the two services, it is difficult to admit that online therapy services cannot replace in-person counseling sessions completely.
What are the limitations of online therapy sessions?
According to BetterHelp's FAQ, it describes that online services are not 'capable of substituting for traditional face-to-face therapy'. Online communication does not accurately present much of the unique aspects brought forward during face-to-face sessions. These aspects are as follows:
The personal feeling of in-person conversations
According to Joyce Matter, president of Illinois Mental-Health Counselors Association, she describes therapy as an interpersonal process. Therapy is a conversation between two people in which the patient comes to terms with themselves as a person. The subject matter of these conversations are incredibly personal and only reveal themselves fully when both parties are in the same room.
Unfortunately, this interpersonal process does not translate well to online mediums. Text-based online therapy services cannot replicate the same feeling as seeing the counselor in-person and explaining to them directly about one's personal feelings. 
Unable to read body language
Through online sessions, counselors can understand a person's message but not how they express that message through their body. A patient's text cannot reveal their body language, such as if they look nervous while saying something.
Furthermore, counselors will not be able to recognize a patient's state of mind as easily through text. During in-person meetings, a counselor may observe that a patient smells of alcohol, but they cannot make this observation from texts.
Conclusion
To recap, online therapy services are becoming more and more popular because of the pandemic as well as it's easy to access services. While patients benefit greatly from these services by seeing healthcare through technological means as normal and affording them, online therapy is not a substitute to face-to-face conversations.
If you want to know even more reasons why this kind of therapy is popular, please refer to this article. Please consider using services such as BetterHelp in your journey of taking better care of yourself as a person.