ACMarket Store Down – 7 Alternative App Installers
Android users have always been limited to using the official Play Store for their apps; the only other option was to root their devices to install third-party apps and, like jailbreaking, that comes with its own set of risks. Some time back, an Android alternative was released, called ACMarket. It offered thousands of modified apps and games, all for free, but recently, it seems to have gone down.
While we wait for it to be fixed, we thought we'd look out some alternatives for Android users, and we found quite a few.
Top 7 ACMarket Alternatives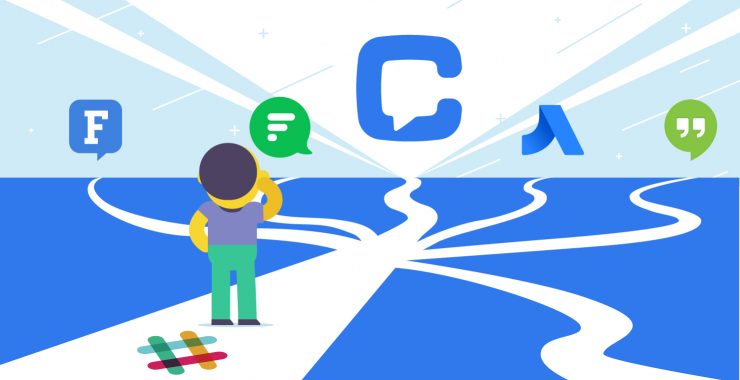 Some of these installers were originally released for iOS users only, but the developers produced AP versions for Android users. All of them are free, and there is no need for you to root your device to use them.
Aptoide
Aptoide is one of the best alternatives to ACMarket, and is certainly a great alternative to the official Android app store. Like ACMarket, Aptoide offers a range of apps and games, modified and tweaked with new features. Android users will find a lot of apps here that they can't get from official sources.
9Apps
Created by well-known Chinese developers, Alibaba Group, 9Apps offers plenty of choices, lots of modified games and tweaked apps, including some of the most popular, that you cannot get from the Play Store. All these apps are free of any restrictions, and anyone can install them.
AppVN
From Vietnam this time, AppVN is similar to ACMarket in the type of content it offers, but it doesn't have such a vast range. However, what it does offer are the most popular apps and games, and new ones are being added all the time.
Panda Helper
The first of our iOS app installers, Panda Helper, has been redeveloped to offer an Android version too. It is completely free, and it gives Android users a small taste of what iOS users get when they jailbreak – Panda Helper does offer a few simple Cydia tweaks, such as game emulators, providing Android users with an all-round experience.
GetAPK
As the name suggests, GetAPK offers a whole host of APK files for Android users. These can be installed directly on your smartphone or tablet, and it provides a comprehensive range of content. You can download the most popular apps and games, free, alongside a whole host of other modified content not available anywhere else.
TutuApp
Another iOS installer, this is a fabulous alternative to ACMarket. It offers a huge choice of both iOS and Android apps to choose from, including some of the very best modified stock apps, popular games, tweaked with all restrictions lifted, and a few Cydia tweaks too, and it's all free.
AppValley
This one is something a little different from the others. AppValley has always been a popular choice with iOS users, and, because of that, the developers opted to give Android users that same experience. In AppValley, you can find a huge choice of Cydia tweaks, modified games, tweaked apps, premium apps for free, and a whole lot more besides. It is one of the most active, with constant updates and new content added all the time.
There you have it – seven of the very best alternatives to ACMarket. Although we all hope to see ACMarket back and running very soon, in the meantime, there is no need for you to miss out on your favorite apps and games.
All of these alternatives offer a great choice of content – plenty of tweaked stock apps, like WhatsApp++, Snapchat++, YouTube++, and many more. And you get a great choice of games too, al restrictions lifted and all free. Where else could you play Minecraft PE for free? All the GTA games? Last Day on Earth and so much more.
Check out these alternatives today; try them – if you don't like them, delete them, it's as simple as that.
Note
If this is your first time trying a third-party app on your Android device, there is one important thing you must do before you install any of them – allow unknown sources on your device. If you don't do this, the app cannot be installed:
Open Settings
Go to Security
Find the Allow Unknown Sources option and enable it
Now you can use any of these installers on your Android device.
Tell us if you think we missed a great alternative off the list.