8 Things That Will Change The Way You Approach Social Media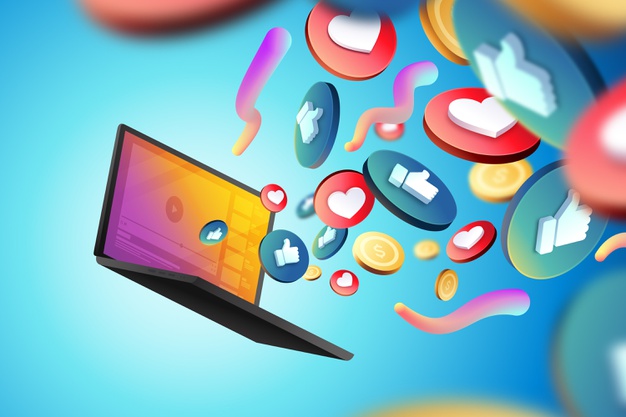 Social Media
We have all witnessed social media go from "a new idea" to an absolute "must-have" for businesses. But it isn't an easy web to maneuver. With new trends and features dropping every now and then, marketers are often left overwhelmed.
Stick with us and get the below 8 things right before carving your winning social media strategies,
1 – Don't Hit Big, Hit Small But Hit Hard
Social media sites are multiplying by the minute. While it may be tempting to push your content on every channel, it isn't the smartest thing to do. While a selfie doesn't work on Linkedin, an announcement of a new business partnership won't work on Instagram either. You got to choose your channels right.
The answer to your right can be found in your ideal consumer. Also, the kind of business you are promoting. Would you see a lot of B2B business hanging around on Instagram looking for new tie-ups? No. But you will definitely see B2C consumers looking to consume content based on their interest and even buy a thing or two with your beautiful product shot.
Narrow down your target to two or three social platforms where you have a chance of high engagement. It can be infographics on Pinterest, how-to style of videos on Youtube or informative PPT deck on slideshare, sky's the limit here.
2 – Focus On Engagement, Not Likes
When you think of your social media strategy, don't think of content that people will hit a like and move past on. Think in terms of engagement. Post content that people would take a few minutes to read and absorb, to share and save, to comment and ask questions.
Encourage thought, encourage conversations. This can be done by something as simple as posing a question at the end of your caption.
The engagement strategy not only applies to "fun" businesses or businesses dealing with social change. Even the most boring of businesses should promote audience interaction on their social.
3 – Don't Be Too Salesy
Yes your product looks gorgeous, thanks to your graphic designers and yes your product comes with a ton of features. But you don't have to keep harping them on your social media followers. The worst thing you can do on social media is treat it as a hardcore advertising channel.
Follow the 1 to 7 ratio, for every one promotional post you need to create another six content-based posts to boost engagement and keep your followers from unfollowing your page.
You can't forget about your business all together, so promoting yourself once in a while is perfectly justified. But make sure you steer clear of hard selling.
4 – Play Around With Video Formats
Instagram has reels, Youtube has stories and Linkedin can be used for video content as well. It's a no-brainer that social media is a visual medium. Video content works better than written content in a general sense.
Create interesting, narrative-driven videos to showcase what your brand stands for and maybe throw in a few products while you are at it. Videos capture a lot more information in a short time compared to a text based post.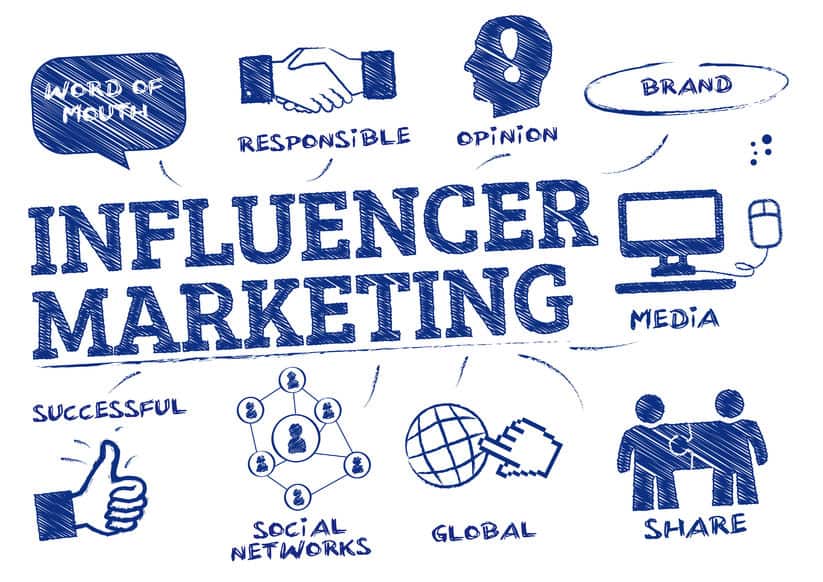 5 – Hop On The Influencer Marketing Bandwagon
Influencer marketing is growing on social media with no intentions of stopping anytime soon. Social media influencers come with a loyal base of followers, a personal connection with people, and influencers can be found on every platform.
It works with the common audience because the content around influencer marketing is not heavily sales focused and it is communicated by a person they identify with.
The millennial and Gen Z are more likely to be influenced by this approach. So if your target audience falls anywhere between this age, you know what to do.
6 – Move From Posts to Messages
Social media isn't restricted to Facebook and Instagram feeds. Even Facebook messenger, Insta DMs, Whatsapp and Snapchat can be used as a part of an effective social media strategy.
Messaging and connecting with your users in this way improves customer experience and hails your brand as customer centric. It will help you reach your customers quickly and ease their concerns.
7 – Move Your Focus From Followers To Community-Building
Let us all agree that 70 followers commenting, reposting and DMing you is worth more than 700 followers moving past your content with or without a like. Being on social media is all about building an engaged and loyal fan base who will keep rooting for your brand no matter what.
A highly engaged community will not only turn into customers eventually, they will also promote your content and help you reach a larger audience.
8 – Plan Your Content Way Ahead
Winning marketers maintain a defined social media calendar. Last minute posts often turn out to be low quality.
Use an excel spreadsheet or Google calendar to plan out posts in advance, complete with hashtags, links, person in charge, captions and the likes. Share it with your team and track your progress against your KPIs.
As competition continues to intensify in the virtual world, the approach you take towards your fans, audiences and loyal customers can make all the difference. The biggest mistake most businesses make with social media is pursuing short term goals of traffic and sales, instead of focusing on building a loyal following and strong reputation.
Consider the above-mentioned changes to the way you approach social media, and it should provide your business with more clarity regarding the goals and objectives of your social media presence.