Why Are Beauty Brands Trusting Cannabis?
Cannabis
The demand for CBD is not going down, especially in the beauty industry. Also called cannabidiol, CBD has become one of the hottest topics in the skincare and beauty industry because of the several benefits it has to offer. You will find a plethora of products at the start, be it wellness supplements, color cosmetics, or skincare products. Consumers are really interested in trying out products that have ingredients of the cannabis plant.
Because of the increased demand, brands are coming up with products containing cannabis and its extracts at different levels. Some use hemp seed oil, while others prefer CBD. Brands are also coming up with creative ads that can attract customers to try out these products. Some of these ads talk about anti-inflammation, relaxation, or soothing qualities.
Why Cannabis?
It is not unknown that inflammation is the cause of many skin issues, starting from rosacea to acne. As cannabinoids offer antioxidant and anti-inflammatory properties, it could help in reducing soreness, swelling, and puffiness. It provides an all-in-one solution to a plethora of skin problems.
Studies have also been able to show that CBD could be useful in fighting acne. Some even say that using CBD could offer a more youthful skin. It is also helpful against pain. Because of cannabis' ability to deal with pain, itch, and heat effectively, products infused with it can offer a soothing effect when applied to the skin. Similar to other natural oils, antioxidants and natural fatty acids are great for people with eczema and dry skin.
Beauty Products With Cannabis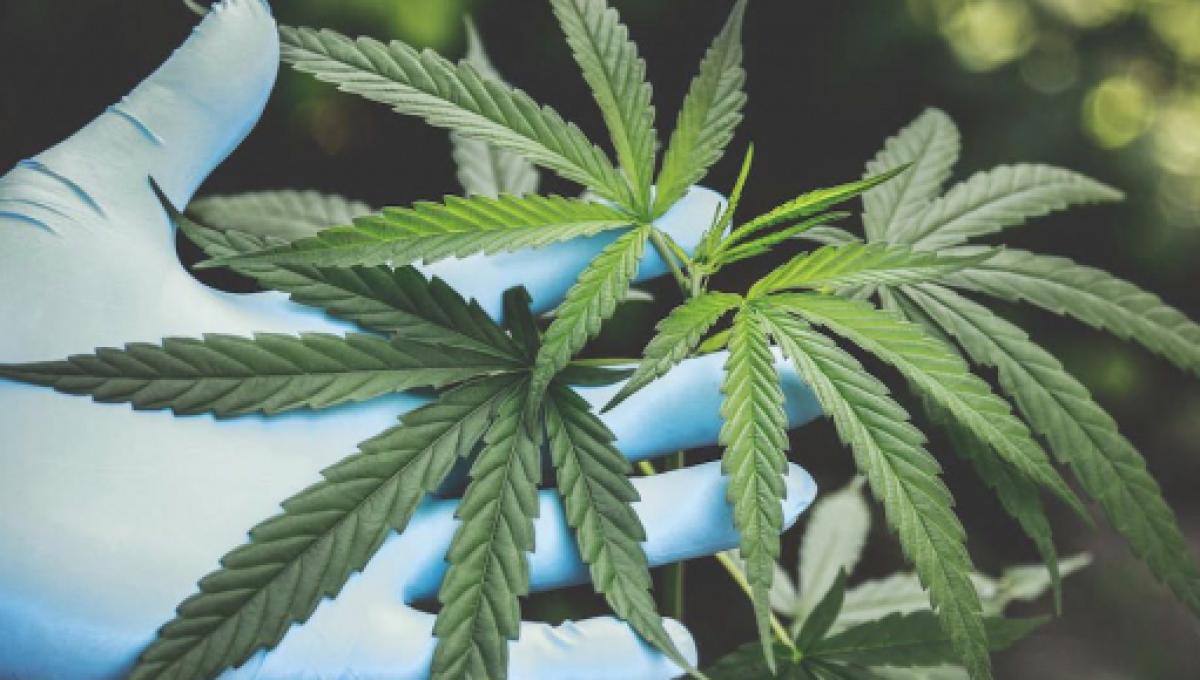 Let's check out some of the famous brands and their products that contain cannabis extracts in the beauty industry.
Heretic
With the success of CBD in so many industries, it is only time to welcome it into the fragrance space. Heretic has come up with a new fragrance called Dirty Grass that is meant to combine CBD oil with aromatherapy for allowing it to absorb into the bloodstream of the wearer.
It has an earthy scent along with notes of vetiver, violet leaf, lemon, and pink pepper. You can get one 15-ml bottle for $85 and a 50-ml bottle for $185 in retail stores. Try it out today!
Scotch Porter
Scorch Porter is a men's grooming brand that is featuring a CBD Beard collection that intends to provide "CBD-infused experiences" to the buyer. There are four products in the collection, with the process ranging between $10.99 and $20. The products include a beard serum, beard balm, leave-in beard conditioner, and beard wash. All of these products contain CBD oil for providing hydration. The brand will be hosting a pop-up for highlighting this exclusive collection at the rooftop of The McCarren Hotel, where you will also get a CBD facial station and juice bar at your disposal.
If you are interested in buying similar CBD products online, you can always look for websites on the web that can deliver products to your doorstep. Industrialhempfarms is one of the highly-rated sites online selling high-quality CBD products. Check out their products today!
Sagely Naturals
Sagely Naturals is planning to enter the sleep category with the help of a three-product collection that's meant to relax the body and promote sleep. The products will have CBD and other ingredients like melatonin, lavender, evening primrose, and chamomile. The collection has Dreamwell Capsules, Dreamwell Roll-On, and Dreamwell Body Oil, all available in retail stores at prices ranging between $29.99 and $49.99.
Eos
Eos is known for its egg-shaped lip balms. They are launching two new flavors to the market, namely Baked Brownie and Happy Herb. Both of them are infused with Cannabis Sativa seed oil. However, they don't contain real CBD. The ingredient is added for soothing and moisturizing the lips. You can avail each of them at a price of $4.99 at retail stores.
Kush Queen
Kush Queen is a CBD beauty brand that plans on expanding ins bath bomb collection with three new major additions. They include Earl Grey Black Tea, Spiced Chai Tea, and Matcha Green Tea. Each of them blends with 25-mg of CBD oil and cannabis oil for offering anti-inflammation, anti-bacterial, and antioxidant benefits. A single bath bomb will cost around $12.99 at retail stores.
Vertly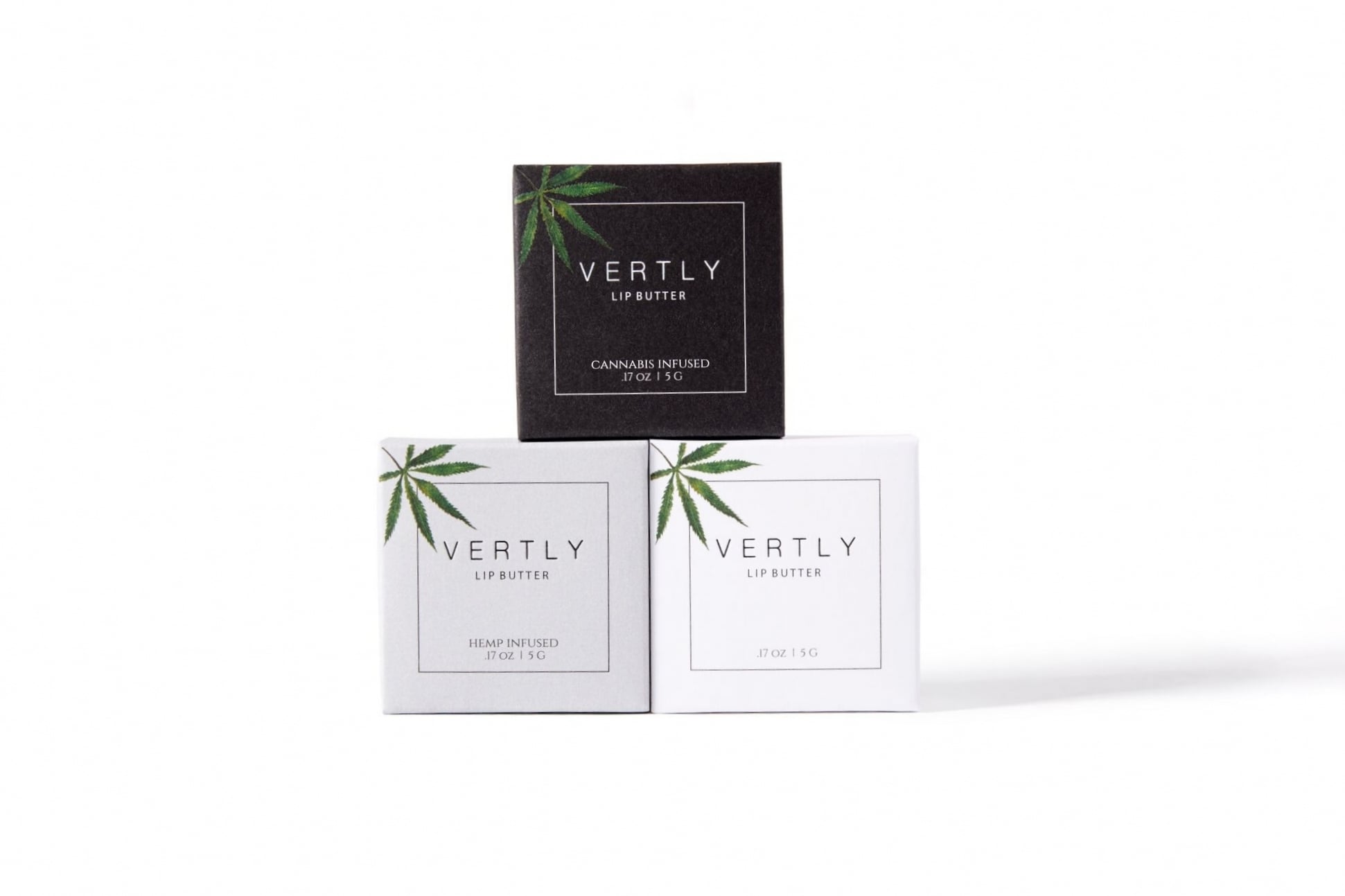 The CBD Infused Bath Salts by Vertly makes use of CBD oil, botanical extracts of rosemary and yarrow, and natural healing salts for soothing muscles and promoting relaxation. You will be able to buy a bag of six-ounce for $29.
Lord Jones
The Lord Jones Royal Oil contains tow ingredients, namely grape seed oil, and CBD oil. It can be availed as a tincture or topical. The oil offers several benefits, such as muscle relief and anti-inflammatory properties. Therefore, the oil could be used for treating rosacea, bug bites, sunburns, cramps, and migraines. You can buy a 30-ml bottle for $100.
Farmacy
Farmacy has become with a new product called Better Daze Ahead Restorative Cushion Cream. With a combination of CBD, hemp seed oil, and adaptogens like purple ginseng and reishi mushroom, the product is supposed to be a soothing moisturizer that helps in balancing irritated and dry skin by protecting the skin against environmental aggressors. You can buy this product for $68 in retail stores.
Closing Thoughts
With the popularity of cannabis on the rise, it is only reasonable to expect more cannabis-infused products coming to the market. Till then, you can try these out. If you have sensitive skin, talk to your dermatologist before trying out any new product.