10 Things to Do During Your Next Girls Trip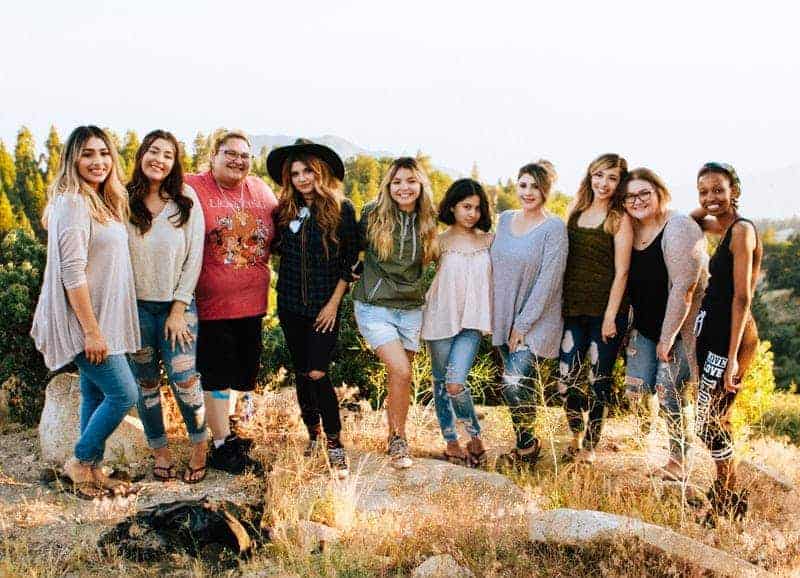 When was the last time you decided to take time out of your hectic schedule, put away your troubles and woes, and went on a trip with your girlfriends? If it has been a while and you yearn to get away, now is the time. You do not have to wait for a specific occasion like a birthday, anniversary, or bachelorette party to gather your close friends and have a good time. Plan a girl's trip to reminisce about old times and make new memories you will cherish for years to come.
Here are ten things you can do to make your next girls' trip truly epic and memorable.
Take a luxury road trip
Set the mood for the rest of the trip by taking a scenic road tour and hitting the open road in a classic ride, if possible. There are plenty of places where you can get an exotic car and experience luxury traveling. Explore the countryside, take the highway, drive along the coasts, or have a fun outing off the track. Feel the wind in your hair and use this time to catch up with your girlfriends.
Go wine tasting
A popular activity for a girls' trip is to go wine tasting. More than two dozen states in the US have wine regions. So whether you are in the East, west, south, or Midwest, you are most likely very close to a wine region that also offers tasting tours. For example, if you are in southern California, check out the wineries in Temecula and enjoy a fun day of sipping wine and exchanging stories. The area has a rich history and a beautiful landscape with lush greenery and mountains in the back, guaranteed to make your day fun-filled and memorable.
Go, Trail Riding,
If you and your girlfriends are fond of horseback riding, try it at a ranch or stable that offers horseback trail riding. Many family-friendly ranches across the country offer plenty of outdoor activities alongside trail riding. Depending on their location, you may also try other activities like rock climbing, rafting, trekking, fishing, etc.
Go Hiking
Hiking is one of the most popular activities for a getaway. In California, you can also take guided hiking tours to the Sierra Nevada mountain range. It can be fun to hike with your friends, enjoy the beautiful views, breathe cool mountain air, and relish the fresh blue skies while chatting along the way. It can also be very calming and therapeutic, just what you may need as a reprieve from the chaos of daily life.
Take a Food Trip
Instead of going to a fancy dinner with your girlfriends, take time out for a food trip and try different kinds of delicious dishes as you go. If you and your buddies enjoy trying different cuisines, you can turn a meal into a trip and sample various dishes as you travel. You can also take walking food tours, which may last a few hours and can be done as an enjoyable activity during your trip. Depending on where you are headed, you may also come across various food festivals showcasing food from different regions.
Explore history
If you and your girlfriends are history buffs, spend your time uncovering the history and explore historical attractions. From Union Station in Los Angeles to the Heritage Square and Cold Springs Tavern in Santa Barbara, this Californian region of the country is rife with historical sites. Use the opportunity to explore their architecture and rich historical value.
Relax at a Spa
If you want to relax and be pampered, nothing comes close to spending a day at a spa and getting a relaxing deep massage. You can find plenty of resort spa options where you can travel to get away from the hustle and bustle of the city. Get soothing massages to relax and enjoy time with your favorite people amidst the natural landscape.
Unwind on the beach
Spending time on the beach can always be refreshing, regardless of the weather. There are plenty of beach resorts and exclusive beaches where you can go for a relaxing and fun getaway instead of a family beach where you would otherwise go with your family. Be it the beaches of Hawaii, New England, or the seaside cliffs in California, you will be spoilt for choices.
Try Kayaking
If you want exciting water adventures, try kayaking or paddle boarding. It can be a lot of fun to do the activities with your girlfriends. It may allow you to experience the waters in a different way and view the surroundings from a different angle.
Go shopping
Last but certainly not least, shop till you drop. The best people you can go shopping with are your friends, so make full use of this opportunity. They will give you the best advice on what to get and will not mind hopping from one shop to the next to try out outfits and shoes or check out what unique things the stores have to offer.
Final Thoughts
So what do you think of these ideas? You can plan plenty of fun things for a trip with your beloved girlfriends to make your time together exciting and memorable. Make the most of this trip and enjoy time away from the daily grind.
When done right, a girls' trip can serve as a reset button and help you recharge so you can come back refreshed after spending an amazing time and making memories that will last a lifetime. Even if you can escape for a day, don't hold back and go out for new adventures with your favorite travel buddies.