A Comprehensive Guide to Setting Up a Commercial Laundry Business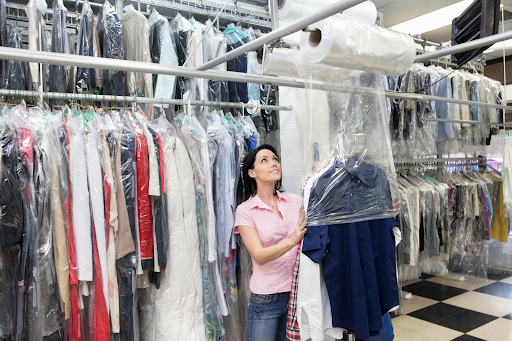 Commercial Laundry Business
Whether you're an entrepreneur looking to start a new venture or an existing business owner seeking to get more work and diversify your portfolio, this guide provides valuable insights and practical knowledge to successfully establish and run a commercial laundry business, especially when laundry requirements are high.
The demand for commercial laundry services continues to grow, fueled by the tourism and hospitality businesses, beauty salons, healthcare, and food service industries. From hotels and restaurants to hospitals and gyms, businesses of all sizes rely on professional laundry services to ensure clean, fresh linens, uniforms, sheets and fabrics for their operations. By tapping into this market, you can create a profitable business that offers essential services to a wide range of clientele.
Selecting the Appropriate Legal Structure for Your Business
Deciding on the legal structure of your business is a crucial step that can impact your company's future. With several options to choose from, such as sole proprietorship, partnership, LLC, and corporation, it can be overwhelming to determine which one is right for your business. The right legal structure can help you protect your personal assets, reduce taxes, raise capital, and achieve other long-term goals.
Purchasing Commercial Laundry Equipment and Supplies
As a business owner or property manager, ensuring that your commercial laundry equipment is efficient and effectively maintained is crucial. This means purchasing the right equipment and supplies for the job. When purchasing commercial laundry equipment and supplies, it is important to research and finds reliable and reputable manufacturers and suppliers. Look for quality products that are durable, energy-efficient, and user-friendly.
Setting Up an Efficient Workflow and Layout for Your Laundry Facility
Setting up an efficient workflow and layout for your laundry facility can make a world of difference in the productivity and overall satisfaction of employees and customers. First and foremost, it is essential to consider the flow of the space and ensure that the machines are arranged in a way that promotes accessibility and ease of use.
Hiring and Training Staff for Your Commercial Laundry Business
Hiring and training the right staff is crucial for any commercial laundry business that wants to succeed in the fiercely competitive industry. The employees are the backbone of any successful business, especially for laundry services, where efficiency and attention to detail are essential. The key to effective hiring is to find candidates with experience in the laundry industry and a positive attitude towards customer service. Once you have the right team in place,
it's equally important to provide thorough training and support to ensure they understand the company's values, best practices, and safety protocols. Making an effort to hire and train the right staff will not only improve the quality of your services.
Developing Pricing Strategies for Your Commercial Laundry Services
Pricing your commercial laundry services can be daunting in today's highly competitive market. Developing pricing strategies that are effective, sustainable, and align with your business goals requires careful analysis and planning. It's important to consider factors such as your operating costs, competitors' prices, customer demand and the value your services provide your clients.
By balancing affordability and profitability, you can attract and retain customers while securing a healthy profit margin for your business. Developing a successful pricing strategy requires a deep understanding of your business and your customers.
Frequently Asked Questions
1. How much does it cost to start a commercial laundry business?
Starting a commercial laundry business can be lucrative but requires a considerable investment upfront. The cost of starting this type of business varies depending on the size of your operation, location, and equipment needs. Generally, you'll need to account for expenses like leasing or purchasing commercial space, outfitting it with washing machines, dryers, and pressing equipment, hiring staff, and purchasing supplies.
Conclusion
Starting a commercial laundry business can be rewarding, offering businesses a range of opportunities for financial success and growth. By following the steps outlined in this guide, you have gained a solid understanding of the market, learned how to develop and maintain a robust business plan, and acquired the knowledge needed to navigate the challenges of this industry.