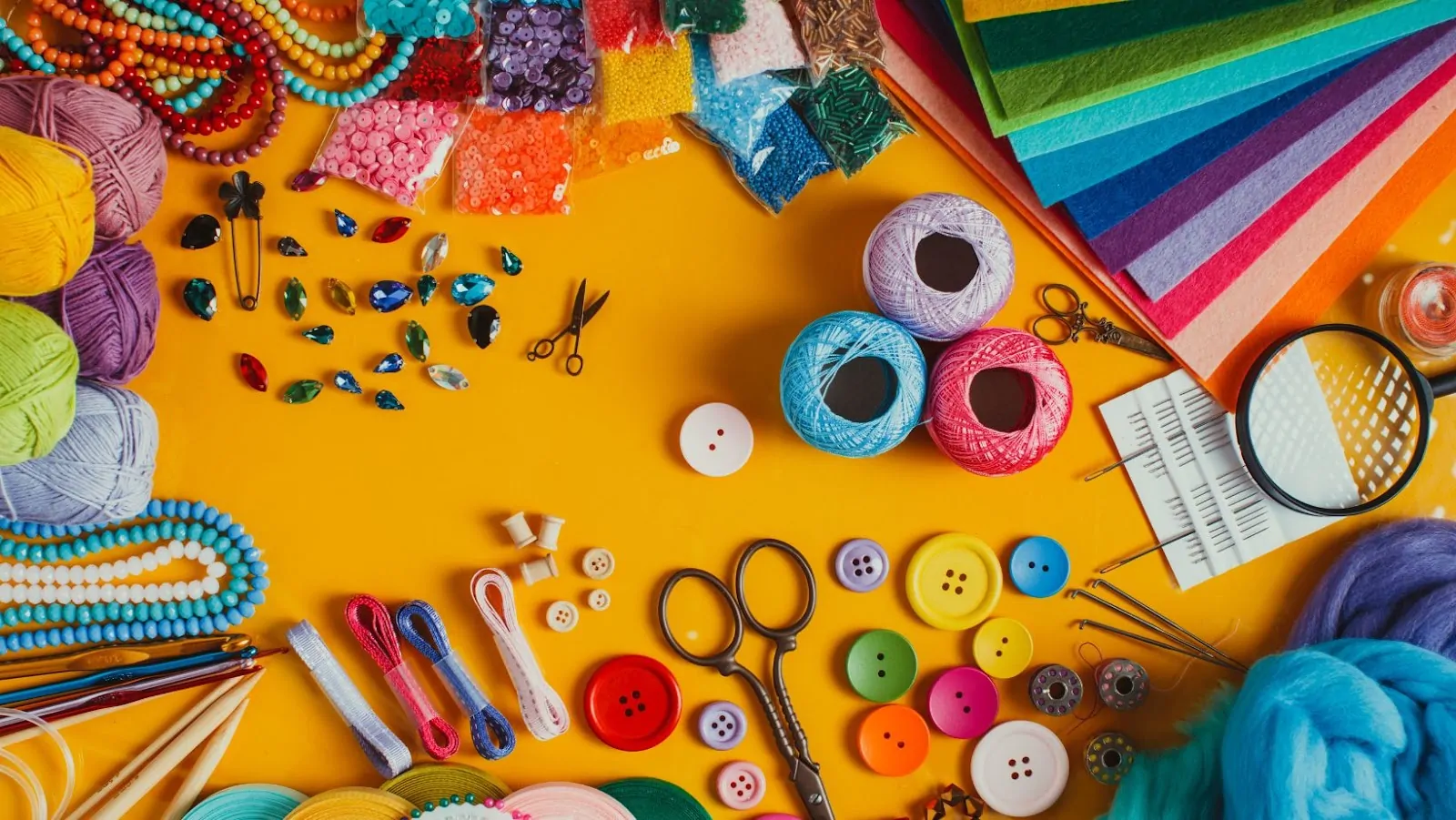 Welcome to Just Between Friends, a delightful DIY arts and crafts blog that celebrates the joy of creativity and self-expression. In this virtual haven, craft enthusiasts, beginners, and experts come together to explore a world of imagination and innovation. Whether you're looking to decorate your home, create personalised gifts, or simply unwind with a fulfilling hobby, Just Between Friends has got you covered!
A Warm Welcome to Our Creative Community:
Just Between Friends was born out of a passion for all things handmade and the desire to share the beauty of crafting with the world. Our community is built on the foundation of warmth, encouragement, and collaboration. We firmly believe that creativity knows no bounds and that anyone can tap into their artistic side with a little guidance and inspiration.
Crafting Your World: DIY Projects Galore:
Within our treasure trove of DIY projects, you'll find an eclectic mix of ideas to suit every taste and skill level. From paper crafts to knitting, woodworking to pottery, we embrace a diverse range of crafts to cater to the interests of our readers. Detailed tutorials and step-by-step guides accompany each project, making it easy for even beginners to dive right in and create something beautiful.
Making Memories: Handmade Gifts and Keepsakes:
Few things convey love and thoughtfulness as well as handmade gifts. At Just Between Friends, we recognize the value of creating personalized gifts and keepsakes that will be cherished for a lifetime. Discover inventive ways to preserve memories through scrapbooking, design custom jewelry, or even craft a unique photo album that captures the essence of special moments.
Home Sweet Home: DIY Home Décor and Interior Design:
Bring a touch of creativity to your living space with our DIY home décor projects. Whether you're looking to revamp a room, create seasonal decorations, or repurpose old items into something new, our blog is filled with innovative ideas to elevate your home's ambiance.
Crafting for a Cause: Using Creativity for Good:
Just Between Friends believes in the power of art to inspire change and contribute to the greater good. We regularly feature stories of individuals and groups using their crafting skills to support charitable causes, environmental sustainability, and social upliftment. Join us in making a positive impact through our collective creativity.
Embracing the Journey: Crafters' Spotlight:
Our blog wouldn't be complete without shining a spotlight on the talented crafters who make up our vibrant community. Every month, we showcase the stories of inspiring individuals, highlighting their artistic journey, challenges faced, and the joy they find in crafting. These stories serve as a reminder that creativity is a journey of growth and discovery.
Conclusion:
Just Between Friends is more than just a DIY arts and crafts blog; it's a celebration of creativity and human connection. We invite you to join our ever-growing community of makers, dreamers, and believers in the power of imagination. Together, let's explore the boundless world of DIY arts and crafts, and in the process, discover the beauty of sharing our hearts and talents with one another.
Get ready to unleash your creativity and embark on a journey of self-expression with Just Between Friends. Happy crafting!