How Fintech is Changing the Banking World – All you need to know about the 'tomorrow's world' of banking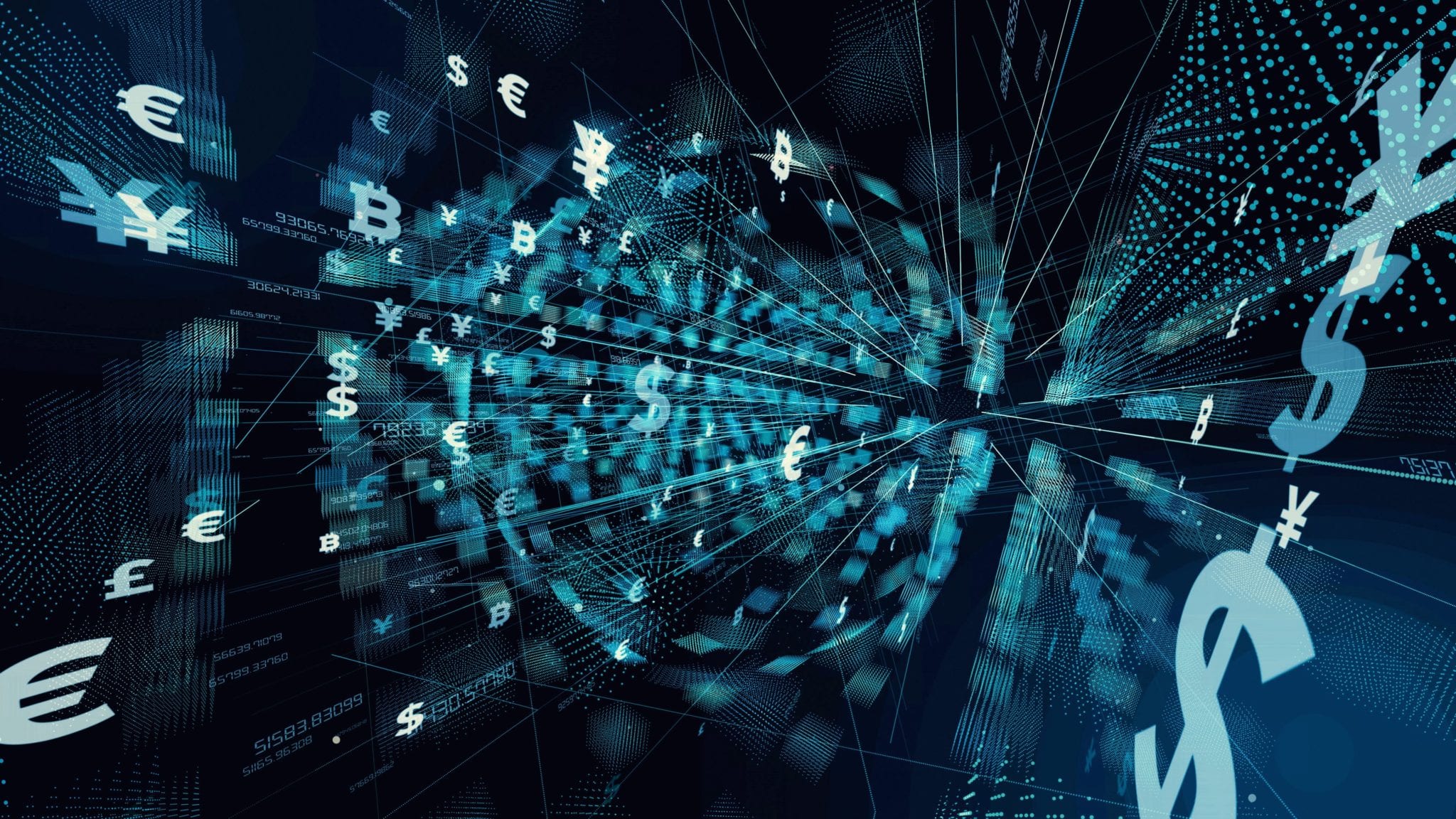 Do you remember opening your first bank account?
My guess is that you went in person, probably with a parent, to a high street bank in your town. Everything seemed so professional there – from the bank workers walking around in suits to the sound of cheques being stamped.
Even the special company pen they gave you seemed to have that flash of business.
Well, my friend, the world has changed.
A banking revolution has taken place where you don't need to visit the local bank to open an account. In fact;
You don't need to sign any paperwork.
You don't need a special company pen.
You don't even need to leave your sofa.
Fintech (financial technology) banking is the number 1 contender to traditional banking's crown. Riding the crest of this century's digital wave, it uses the latest technology to bring banking to your doorstep…and your fingertips.
Its sudden explosion in popularity means the sheer variety of options can be overwhelming.
To help make it clear, this article is going to compare Fintech Banking to your traditional High Street bank (or legacy bank).
Say Goodbye To Paperwork
I don't know about you but I had an A4 folder for my first bank account. You just had to with all of the paperwork they threw at you. Bank statements, chip and PIN information, promotion offers, you name it – everything was printed and neatly stored away.
Now, with an almost audible sigh of relief from forests everywhere, everything is paperless. Well, it is with Fintech banks who use solely digital means to record every transaction and you can learn more about Credit Card Fraud. 

Using cutting-edge apps, every last crumb of data is just a click away, from spending summaries to currency exchange. Leading firm Manzo, for example, even lets you form digital spending pots for special occasions while Revolute manages your savings for you with its unique Vault feature.
It Will Embrace Cryptocurrency
Digital currencies are about to disrupt the traditional world of finance.
Cryptocurrencies like Bitcoin are already being used in a wide range of industries, from online shopping at crypto-friendly retailers to playing at cryptocurrency casinos – you can even fund start-up investments with digital finance.
The impact has been so powerful that major financial institutions are scrambling to keep up. Canada's big banks, for example, are aiming to move the online identities of their customers to a blockchain system created by IBM and SecureKey. European banks want to follow suit and use it to make a trade finance platform.
With investment increasing annually, the momentum shows no signs of letting up. We could soon be seeing cryptocurrency-only banks with much higher efficiency and lower cost.
Of course, the onus is on the powers-that-be to keep them regulated properly but the possibilities are endless.
Get A More Personalised Experience
The trouble with many international banks is their lack of a personal touch. But thanks to some of the FinTech startups allowing to do things branchless, like Refrens for freelancers and many other fully remote banking services.
It's understandable, I suppose, HSBC has over 40 million customers so it's hardly feasible for its staff to treat each and every one of them like royalty.
But then this is where Fintech banks come into their own. As well as their range of personalised features, as mentioned before, the key to their success is making each and every user feel like the bank is working for them.
Have a problem updating your balance? Talk to one of our team just a click away. Lost your card? Click here to freeze it.
No waiting in line, no costly telephone calls, problem solved.
Financial Help Just Got Easier
The chances of getting a loan at reasonable rates in the past were small if you weren't a large business or wealthy individual with collateral to offer in return. The odds have always been stacked in favour of the rich.
A young adult with no credit history? Nope, sorry. A small business with little capital? Forget it.
Fintech companies are exploiting this huge gap in the market by offering millions of small companies lending options that never existed before. Sure, it might not be profitable for them in the short-term but the aim is to lure consumers away from your Barclays and HSBCs to build a loyal customer base.
It's All About The Culture
Fintech start-ups were created from scratch, within the last few years in most cases. This means that they are fluid by nature, with very little structure to speak of.
It's common for every employee to feel part of a team effort, to have a sense of purpose and to know exactly what they are trying to achieve.

Compare this to the hierarchical set-up of most established banks. They have layers upon layers of staff that can often slow down a process, leading to declines in productivity and innovation.
It's not hard to see which one is the most effective in today's world of instant communication and ever-changing markets. The pressure is on legacy banks to adapt if they want to remain a global force.
Can There Be A Happy Marriage?
While it's true Fintech companies are expanding at an impressive rate, the two banking systems are set to co-exist for some time yet.
Legacy banks can still count on huge customer bases built up over many years; not everyone is happy handing over their cash to some upstart start-up.
They're also fighting to stay relevant by digitising many of their operations so that they offer similar services to digital banks – apps being one of them.
Fintech companies, on the other hand, are not all bad news for banks. They're forcing them to modernise, for one thing. Take Erica, for example. She's Bank of America's new AI assistant who acts like a concerned friend toward customers, telling users when they might be double-charged and passing on fraud alerts. She now has 6 million users.
Start-ups are great at devising handy financial solutions that traditional banks quickly snap up. And in return they're always keen to feed on the huge swathes of customers and data stored up by their more established counterparts.
At the moment, everyone wins. But as the Fintech industry continues to grow, a future battle for survival appears to be inevitable.